Hexham Local Taxis
Will take you there!
Looking for a local taxi service in Hexham? Look no further than Hexham Local Taxis! We are the best taxi service in Hexham, and we're here to help you get where you need to go. 
Whether you're looking for a quick ride to the airport or a ride around town, we've got you covered. Download the app to book your taxi today!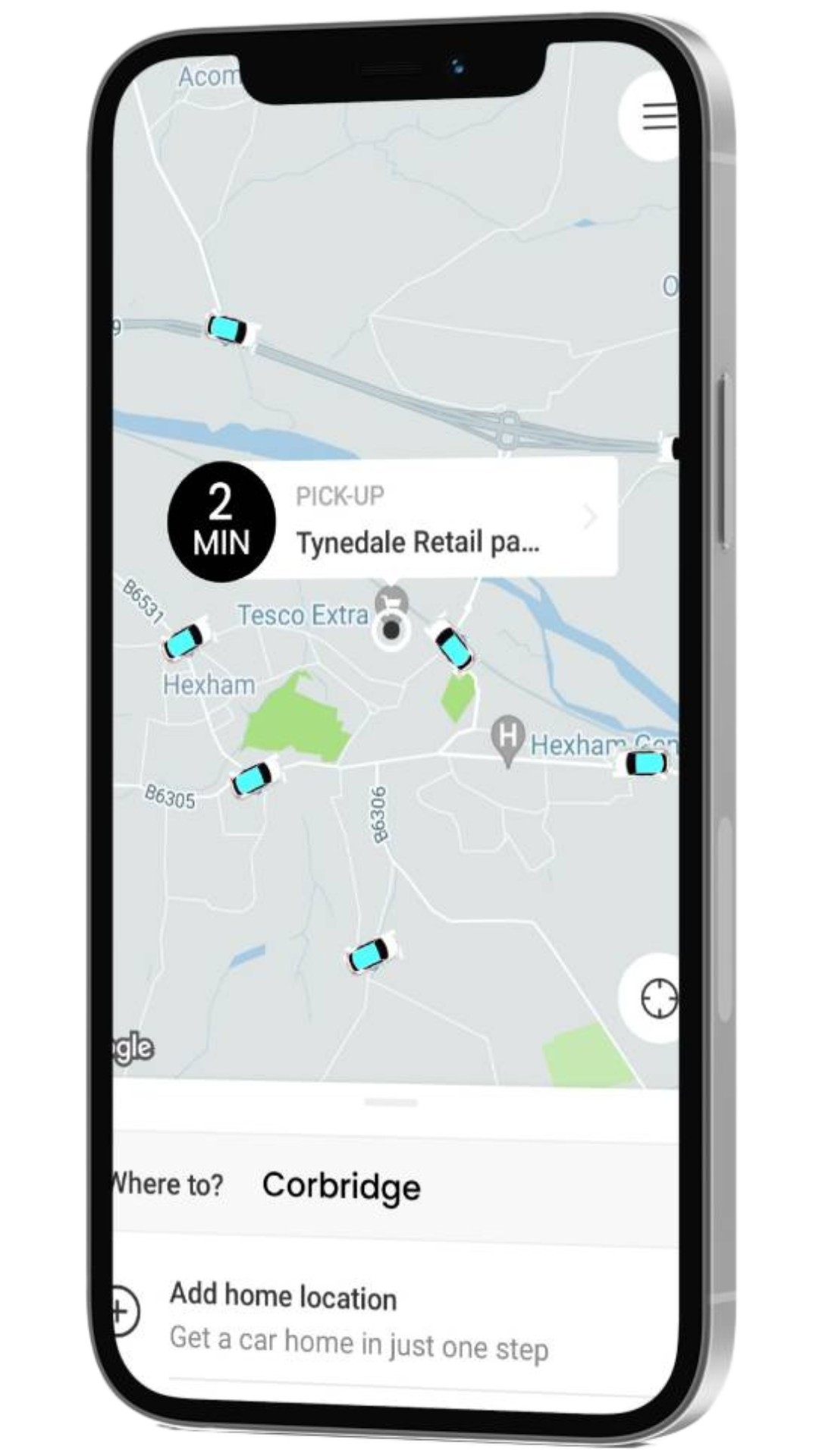 Book your taxi with
Hexham Local Taxis! 
Looking for a local taxi service in Hexham? Look no further than Hexham Local Taxis! We are the best taxi service in Hexham, and we're here to help you get where you need to go. 
Whether you're looking for a quick ride to the airport or a taxi to Corbridge, we've got you covered. Download the app to book your taxi today!
Get a taxi in
with the Hexham Local Taxis App!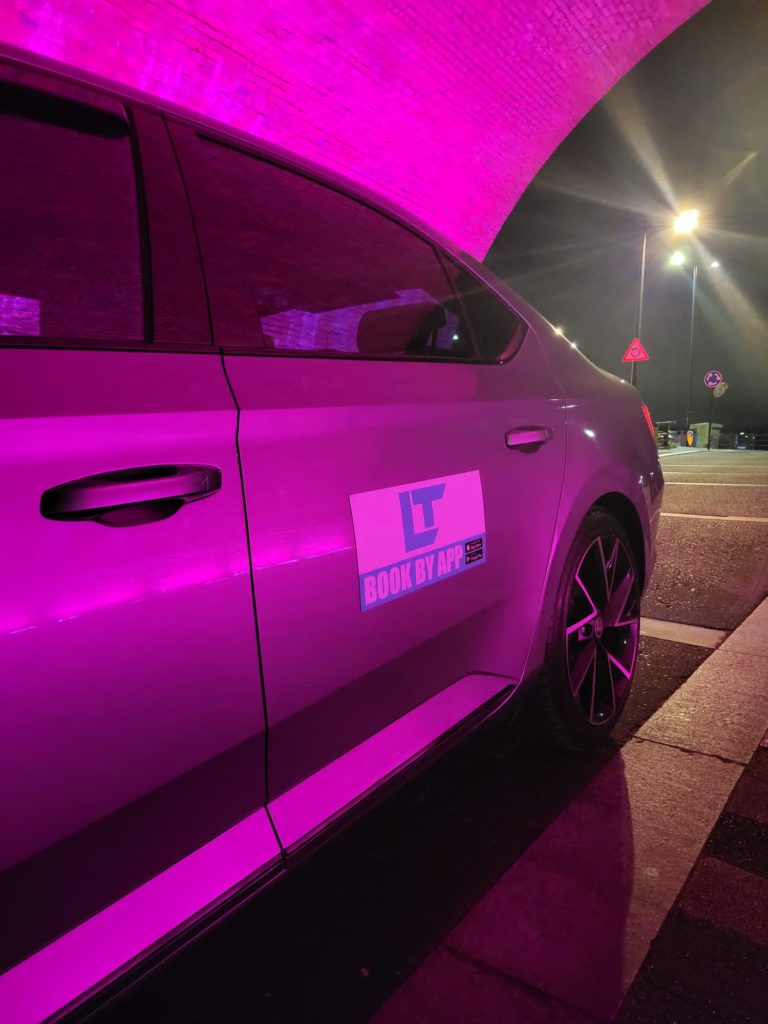 Safe and Reliable
Local Taxi Drivers!
Looking for a safe and reliable taxis in Hexham? Look no further than Hexham Local Taxis! Our taxi drivers are all local residents who know the area like the back of their hand, so you can rest assured that you'll be in safe hands. 
Plus, our Hexham taxis are always clean and well-maintained, so you can travel in comfort to your next destination!
ONE OF THE BEST
HEXHAM TAXI COMPANIES!
Knowledge of
the local area! 
When you book a ride with Hexham Local Taxis, you can rest assured knowing that our drivers have extensive local knowledge of the area. 
They'll be able to get you to your destination quickly and safely, so why wait? Book your ride with Hexham Local Taxis today!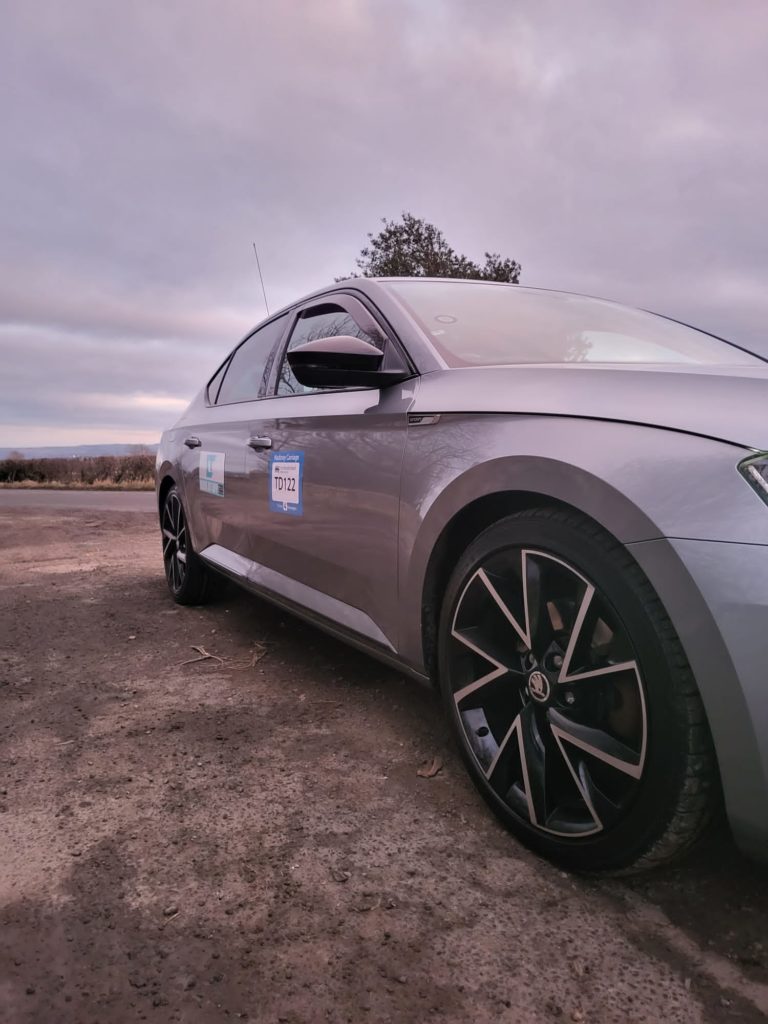 Why choose
Hexham Local Taxis?
If you're looking for a hassle-free way to get around Hexham, Northumberland, look no further than Hexham Local Taxis. Our affordable, reliable, and comfortable taxi hire services are second to none. Plus, we have a variety of vehicles available to suit your needs.
Our drivers are professional and courteous, and they pride themselves on providing an exceptional customer experience. Book your ride today by downloading our app!
Download the
Hexham Local Taxis App
Looking for a reliable and easy-to-use taxi booking app? Look no further than Local Taxis. Our app allows you to book a car, see driver details, and track your car, plus we offer quick pickups and a variety of payment options.
Travel with peace of mind knowing that Hexham Local Taxis is here to provide safe and enjoyable rides. We are dedicated to making your travel experience as easy and stress-free as possible.
Download our app today and start booking your next trip!
Not Sure How To Use The
Hexham Local Taxis App?
The Hexham Local Taxis app is the most convenient way to book a car. By following a few simple steps, you can quickly and easily book a car without any hassle.
Click the button below for full instructions on how to use our app!
Our
Reviews
Our customers are the key to our success. We value their satisfaction above all else and work hard to ensure that they have the best possible experience with Hexham Local Taxis!
They have been getting me to and from work since the virus hit even though it's a shorter journey (ovingham to fernedene hospital) . A lovely bunch of drivers , all very pleasant and polite and good crack too . I would definitely reccomend and will continue to use them in future too.😊

Meg Shev


April 30, 2020

Started booking these for my mam and myself as they are ALWAYS on time and such wonderful and polite drivers. Amazing company.

Katerina Ann Gaze


October 2, 2019

Would just like to thank the lovely taxi driver who drove me to hospital this morning what a lovely gentleman. Excellent service

Claire Ashall


January 23, 2020

pick up from airport text to say they were there with reg number then driver rang to say exactly where he was. good price also

Karen Purvis


September 5, 2019

One of my clients required a taxi today from my salon as it's was too dark to get the bus home. I phoned to arrange one and the driver arrived within 10 minutes. He helped my client into the taxi with her bags too. Would highly recommend.

Amanda Jones


December 5, 2019

Just been picked from the QE off the nicest taxi driver many thanks fantastic service 👍

Claire Hobson


March 22, 2020

Absolutely great service, we had a cab to and from Newcastle / Rowlands Gill last night (Feb 22nd) and I can't praise both drivers enough. Would deft recommend.

JJ Hamilton


February 23, 2020

Just seen one of your driver's dropping a lady off, the lady was having difficulty walking and the driver took her hand and helped her ... what a gent was lovely to see. Well done what a lovely man .

Lisa Virtue


August 19, 2019

After a totally disgraceful experience with blueline today I can't thank LT enough for the lengths they went to for my daughter tonight. Will never use anyone else ever again.

Vicky Vasey


October 17, 2019

Absolutely fantastic customer service, it's second to none.

Chantelle Louisew


October 10, 2019

thanks to the all drivers and desk clerks over the last 6 weeks that may mam was in hospital you where great anytime I needed you brilliant service all round

Michelle Moulding


December 7, 2019

they need to slow down driving round like a idiot ive just had my kids in the car and the owner cum flying round on my side gona end up crashing

Aidan Burdon


November 5, 2019

Have used a few times now, lovely local lads and reliable, our first contact when taxi required. 😊

Clare Stephenson


September 5, 2019

The lads are great, taxis are always on time and they always try to help with thier 110% customer service couldn't ask for more, would definitely recommend Local Taxis well done for building a local firm back up 😊

Laura Mordue


September 5, 2019

used today to take me to the RVI, even picked me up 6 hours later, great service, on time & will use them in future, many thanks.

Dave Fitzpatrick


August 7, 2019

everything, friendly, reliable, what's not to like

Kevin Berry


December 24, 2020

First class service, I booked to be collected from the airport at 1.40am. The car was there waiting for us and the driver couldn't be any more helpful.

John Smith


January 24, 2020

Was stuck today trying to get a bedframe from Denton View too Parkhead, Rang every taxi firm I could and everyone refused to drop a back seat too fit it in but thankfully Local Taxis had no problem coming, dropping a back seat and giving me a hand loading and unloading as I was by myself, and didnt even want extra cash for doing so! absolutley amazing service and can't thank them enough!!

Toni Beattie


August 5, 2019

Good Taxi firm, local drivers, really reliable, prices competitive, would recommend to anyone.

Anthony Mares


December 23, 2019

A great taxi company that have never let me down. And a big thanks for my price today after winning your competition cheers local taxis 🚕👍

Kel Wright


September 13, 2020

Twice i have used them and both times they arrived quickly and were very friendly would defo recommend them xxx

Kayleigh Petrie


December 24, 2019

Great quick service. Very friendly and helpful drivers.

Tim Collins


August 10, 2019

Reliable service and great price. Would recommend!

Harry Catnach


October 30, 2019

Very polite drivers would recommend

Sandra Powley


September 4, 2019

I use you guys most of time and drivers are fab but used you Sunday, Monday and Wednesday still never won a free ride can you explain how you get one?

Nicola Turnbull


August 12, 2020

Great service had Steve and John today very friendly very good prices Great to have a local taxi company back

Nicola Maughan


August 7, 2019

brilliant service and a nice bunch of driver's i allways use this firm

Dawn Elliott


February 8, 2020

very punctual always very polite and helpful staff.

Jackie Humphrey


March 9, 2020

Can't thank the guys enough for their excellent service today, came to our rescue in rush hour this afternoon, would highly recommend 👍 thanks again!

Maxine Cliff


October 8, 2021

Rang for a taxi at about 1am expecting not to get a taxi straught away! within 10minutes taxi had arrived! Driver even made sure i got in the house okay as i was half cut! Praise for the local lads looking out for the local people💗 Highly recommend!!

Jennifer Leigh Udale


October 27, 2019

Used for both journeys to and from airport, on return phoned from airport at 12 midnight, I was very grateful they were quick as I was on my own a very efficient, professional and friendly service. Thank you

Liz Rodgerson


September 4, 2019

First time using LT today. My mam got a taxi to swalwell cemetery with some balloons for a family members birthday. She left a single metal rose in the car and the taxi driver had clocked out and brought it to the cemetery for us when he noticed it and offered to wait for us. Highly recommend. Cheap, friendly and extremely thoughtful 😊

Rachel Kavanagh


January 10, 2020

Excellent service yesterday to and from whickham. would highly recommend

Laura Morgan Scott


September 8, 2019

Excellent service for airport runs, great prices and very clean cars. Bonus is they know where they're going without a sat nav!!

Claire Routledge


September 7, 2019

Awesome service to airport early hours in the morning and from airport today both gent's were lovely and chatty.iits nice to have local lads taking you where you want to be. will definitely be using you again.

Lisa Coulson


September 14, 2019

fantastic service, lovely friendly drivers Definitely recommend

Lesley Hunter


February 29, 2020

Can't thank your driver enough for bringing my daughter's phone back to her home for her, after she left it in the taxi by accident. He wouldn't accept any payment either. A real gent. 5 ⭐️ amazing customer service.

Clare Wilson


April 16, 2021

Great service. All local drivers on time and clean cars. No more to be said.

Kevin Shaun Champion


November 21, 2019

Very helpful and friendly great lads

Yvonne Batey


September 6, 2019

Phoned for delivery of a prescription for a friend from Winlaton pharmacy to Newcastle... Great prompt and helpful service

Hayley Elliott


August 7, 2019
FANCY A CHANGE IN
YOUR CAREER?
We pride ourselves on being different from the rest of the taxi industry in the North East. Our mission is to take care of our drivers and provide them with the service our customers are looking for.
We believe that happy drivers make for satisfied customers, and we always put our passengers first.
If you're interested in joining our team, we would love to hear from you! We offer a fully flexible job that you control, so you can start and finish when you like, and decide how much you earn.
Plus, it fits work around your life, so you can have the career you've always wanted without sacrificing your time or freedom. We will even lease you a car and help you with your taxi licencing to get started.
INTERESTED?
Please contact our Fleet Manager Andrew Bentley on 07973 800904